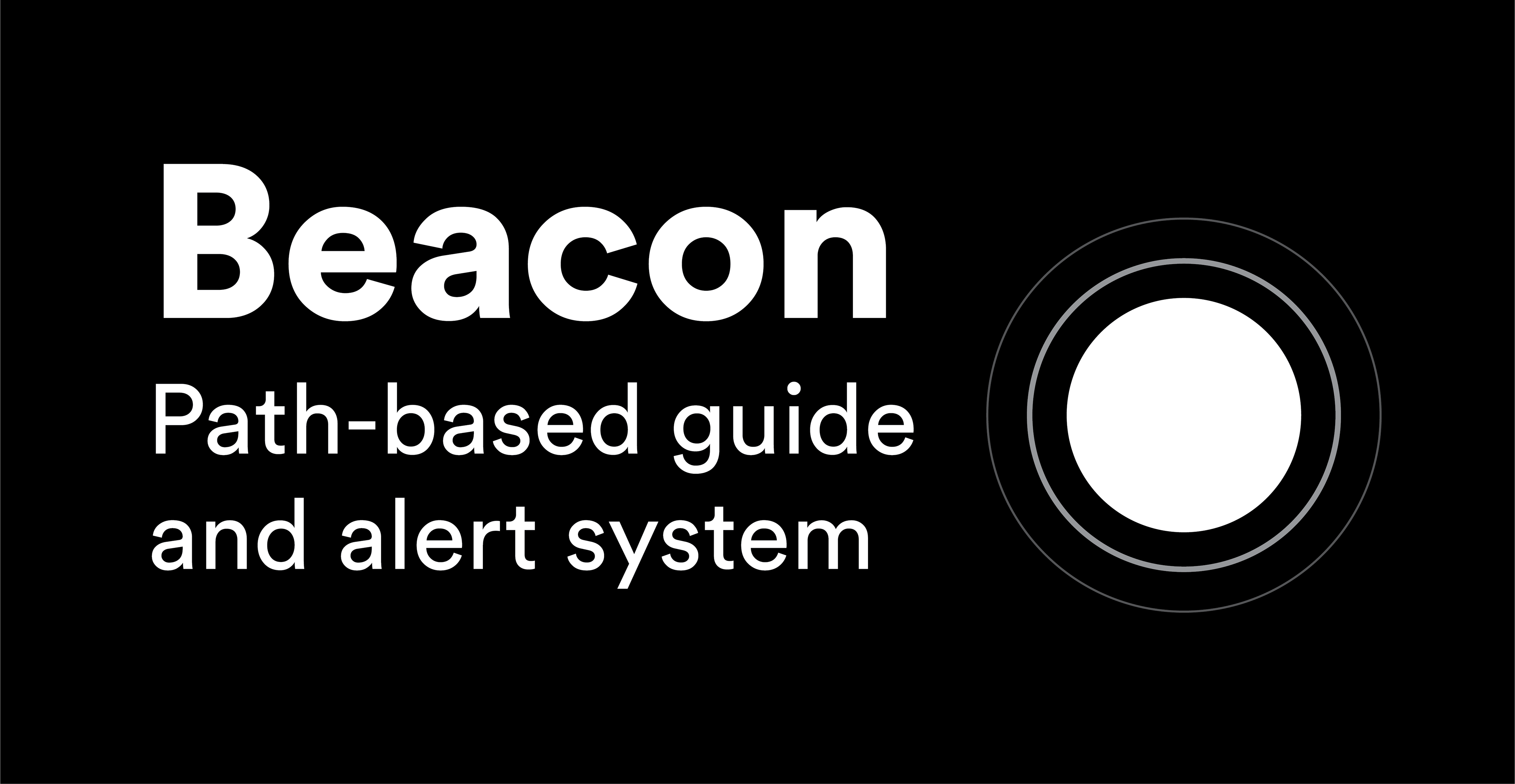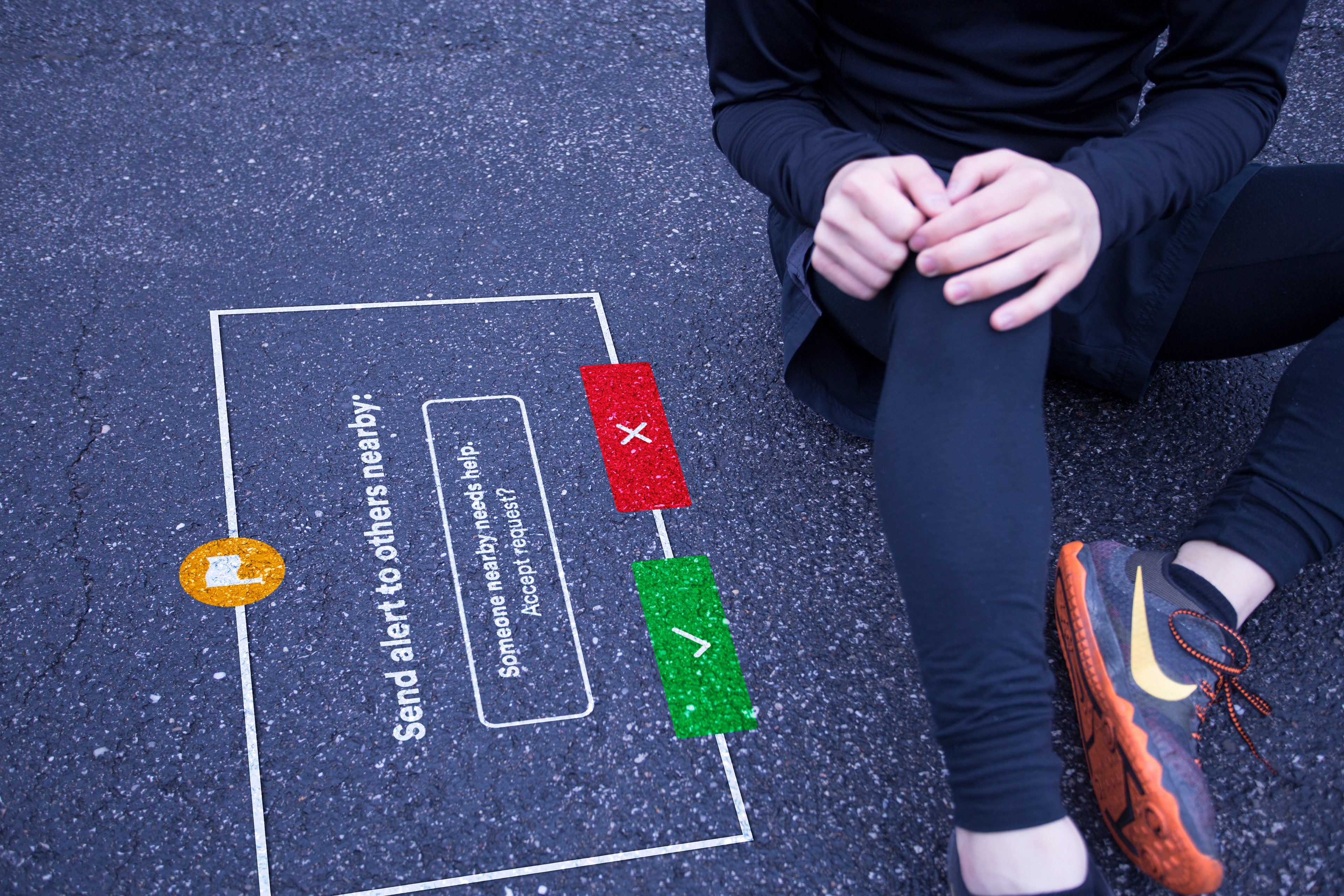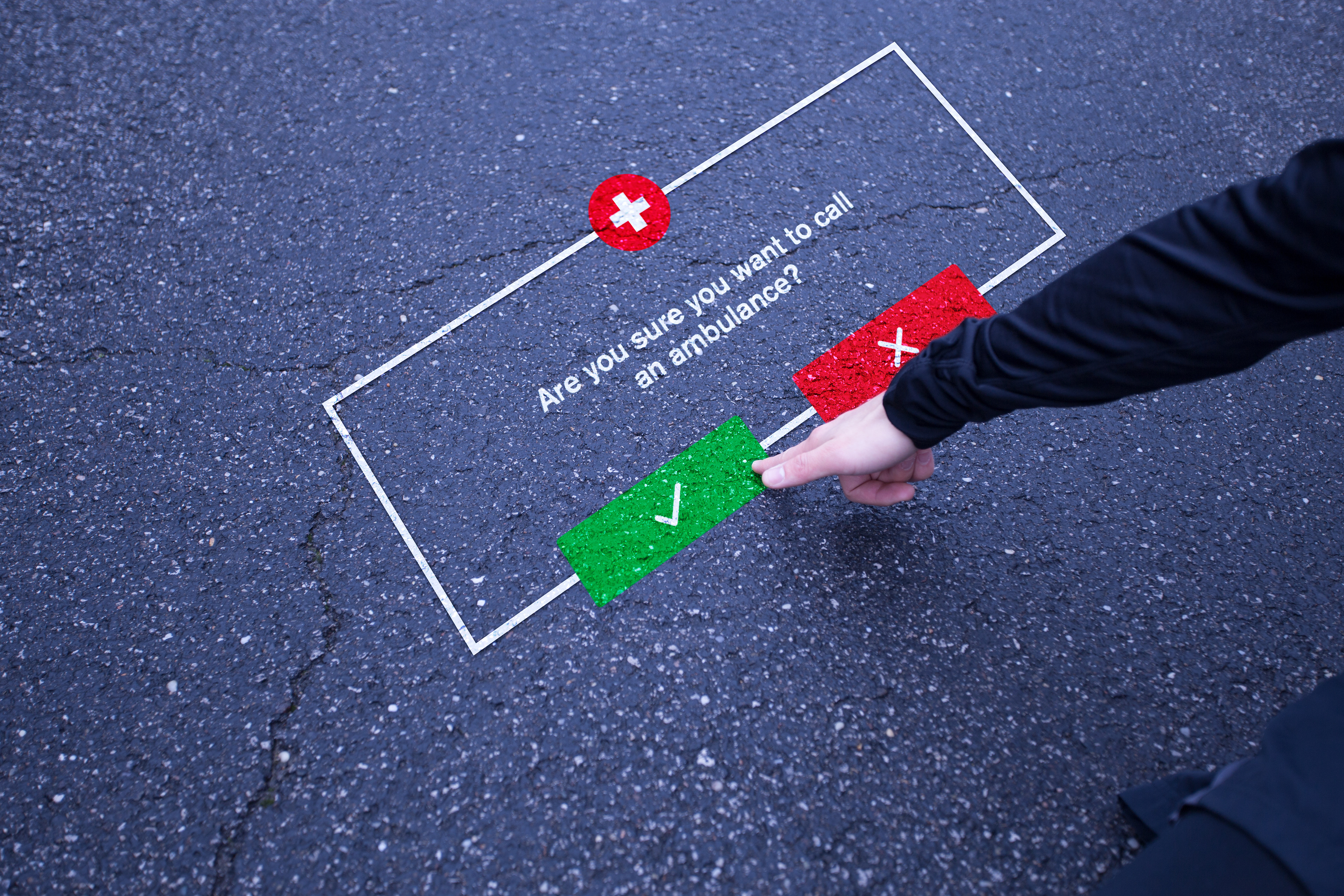 Photo Mockups of how the interface would live on an Interactive Sidewalk.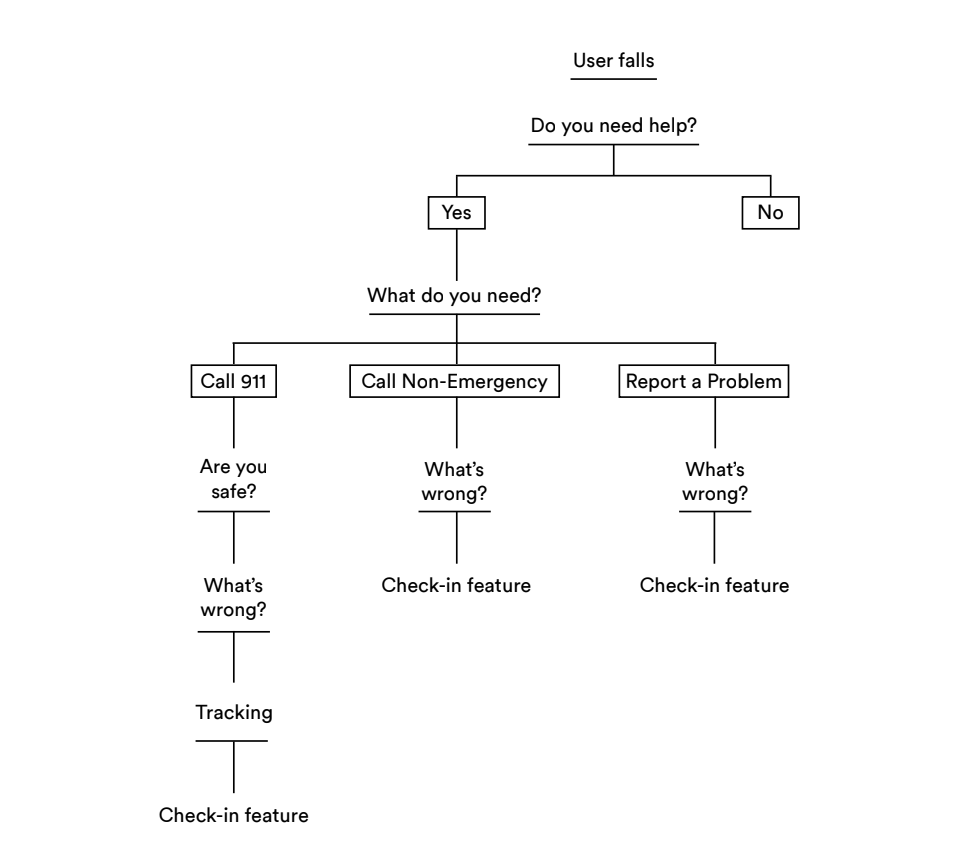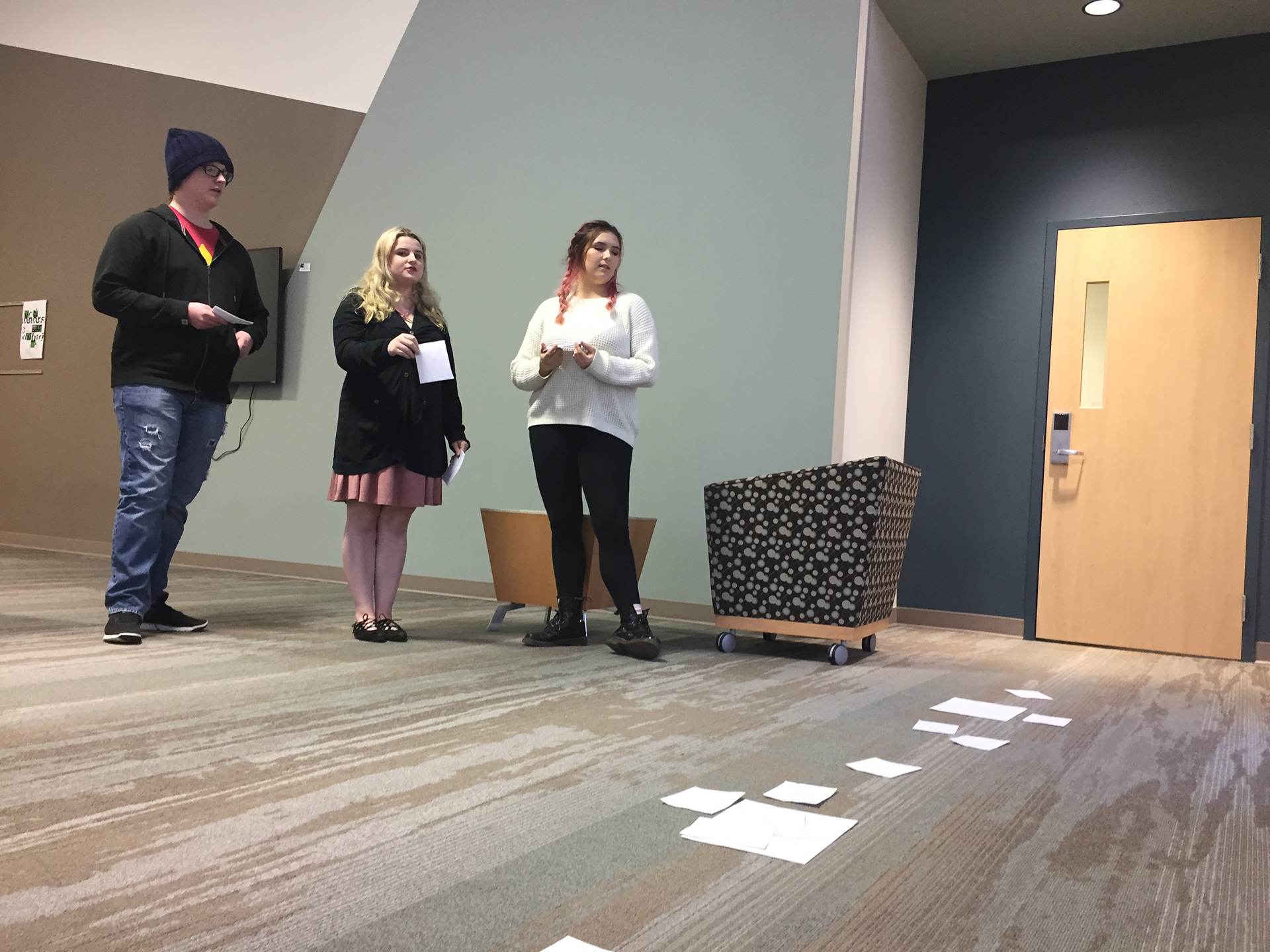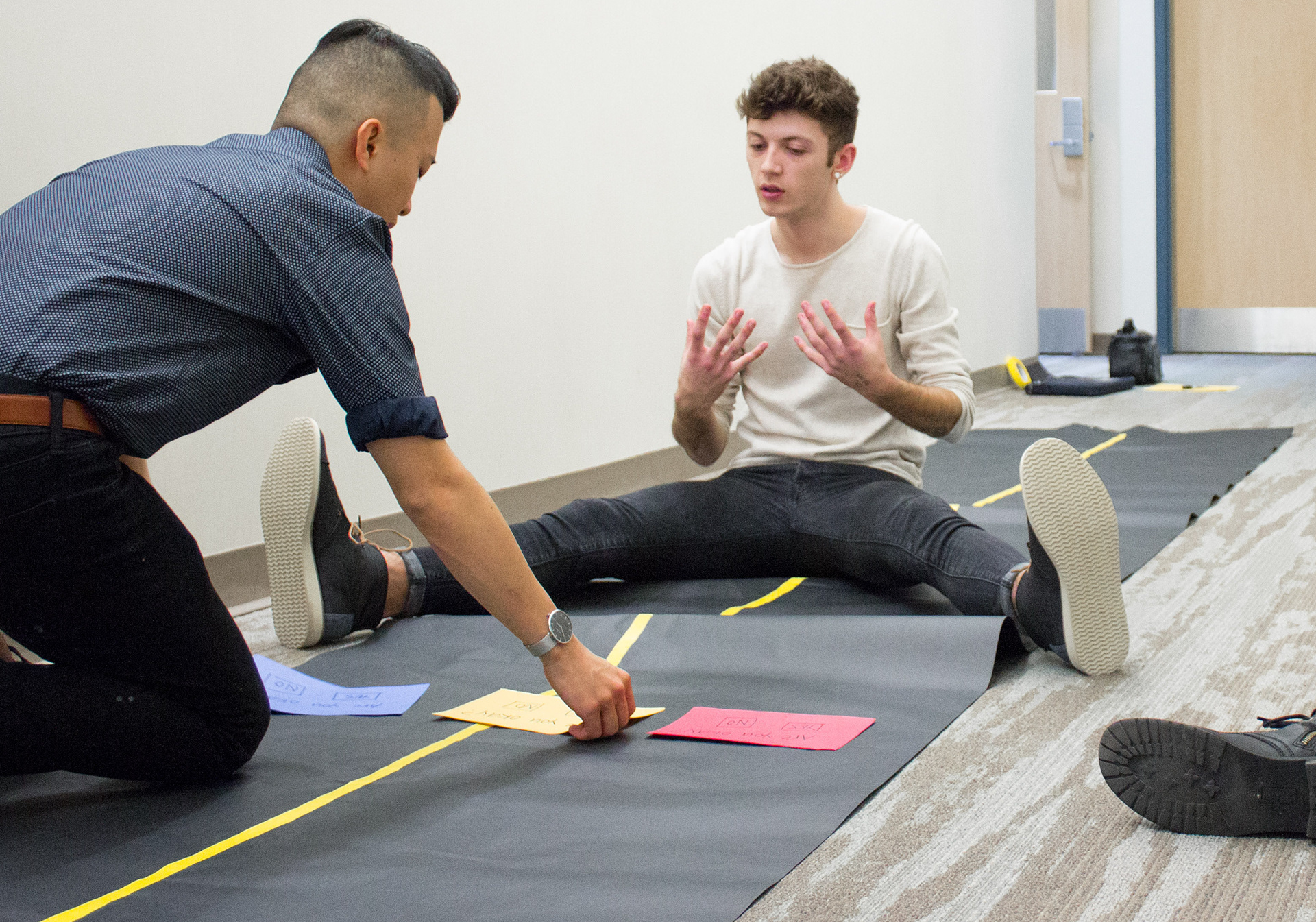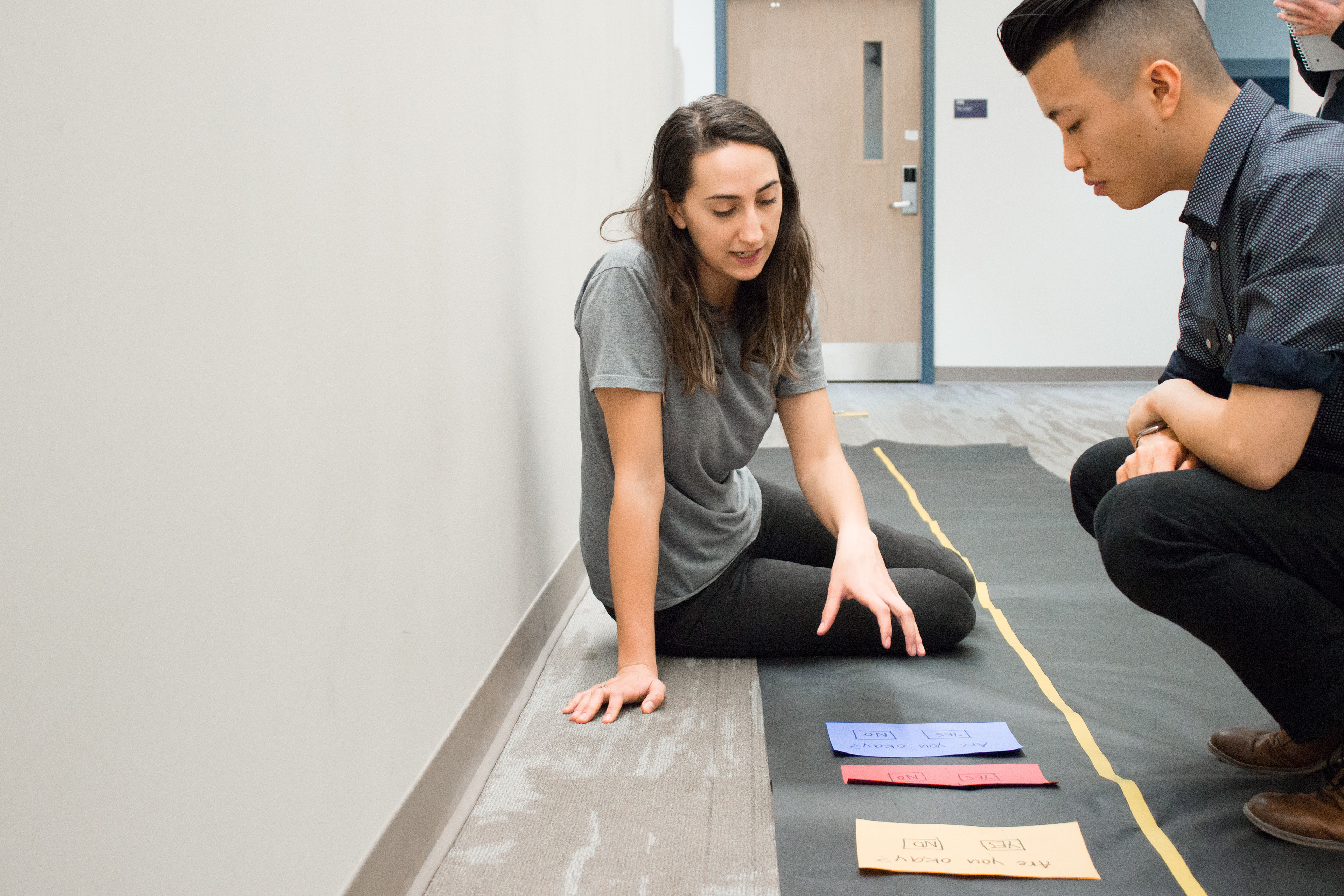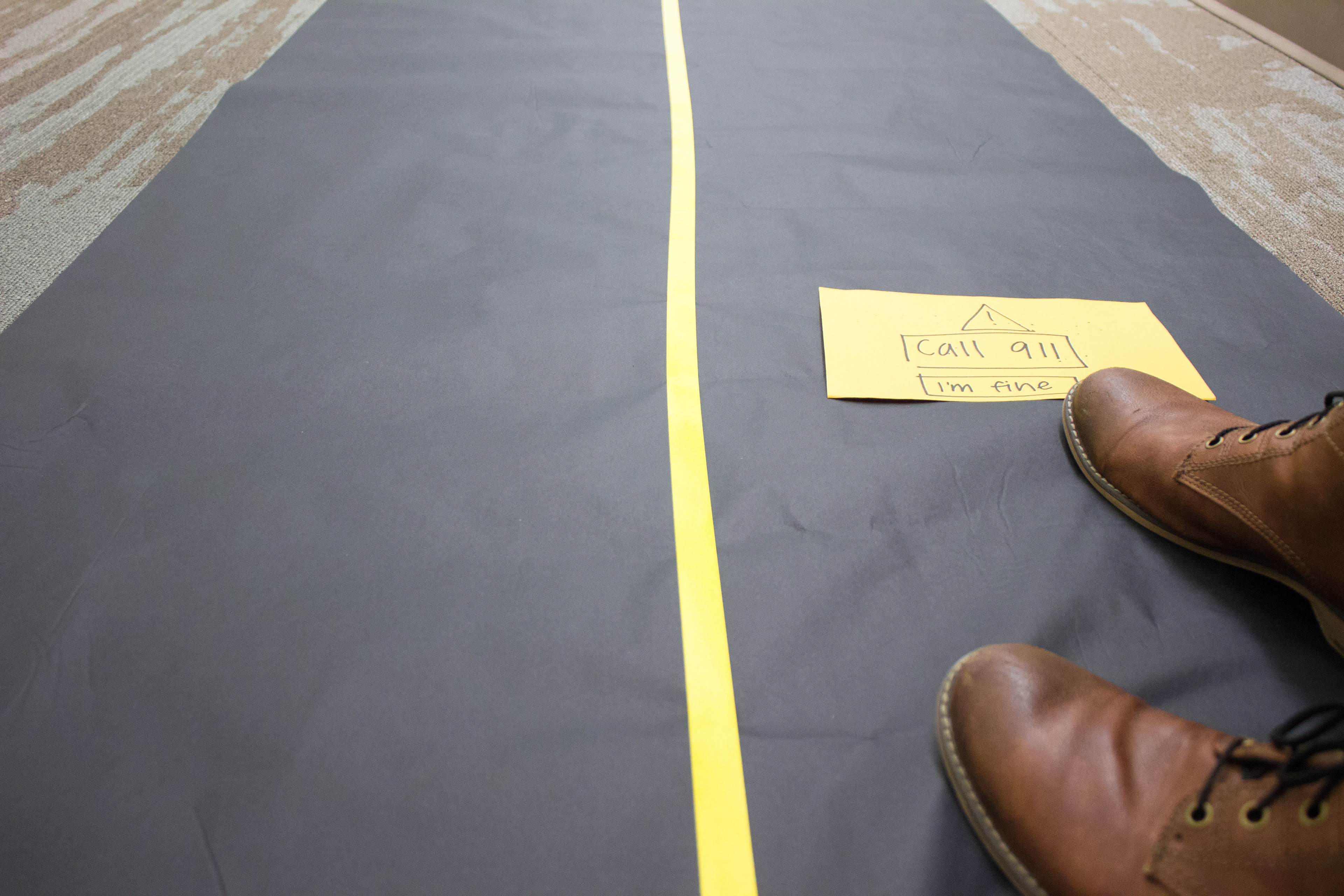 User testing and navigation research. Each step of this project we studied what features would be most useful and how to make the navigation as accessible and understandable as possible.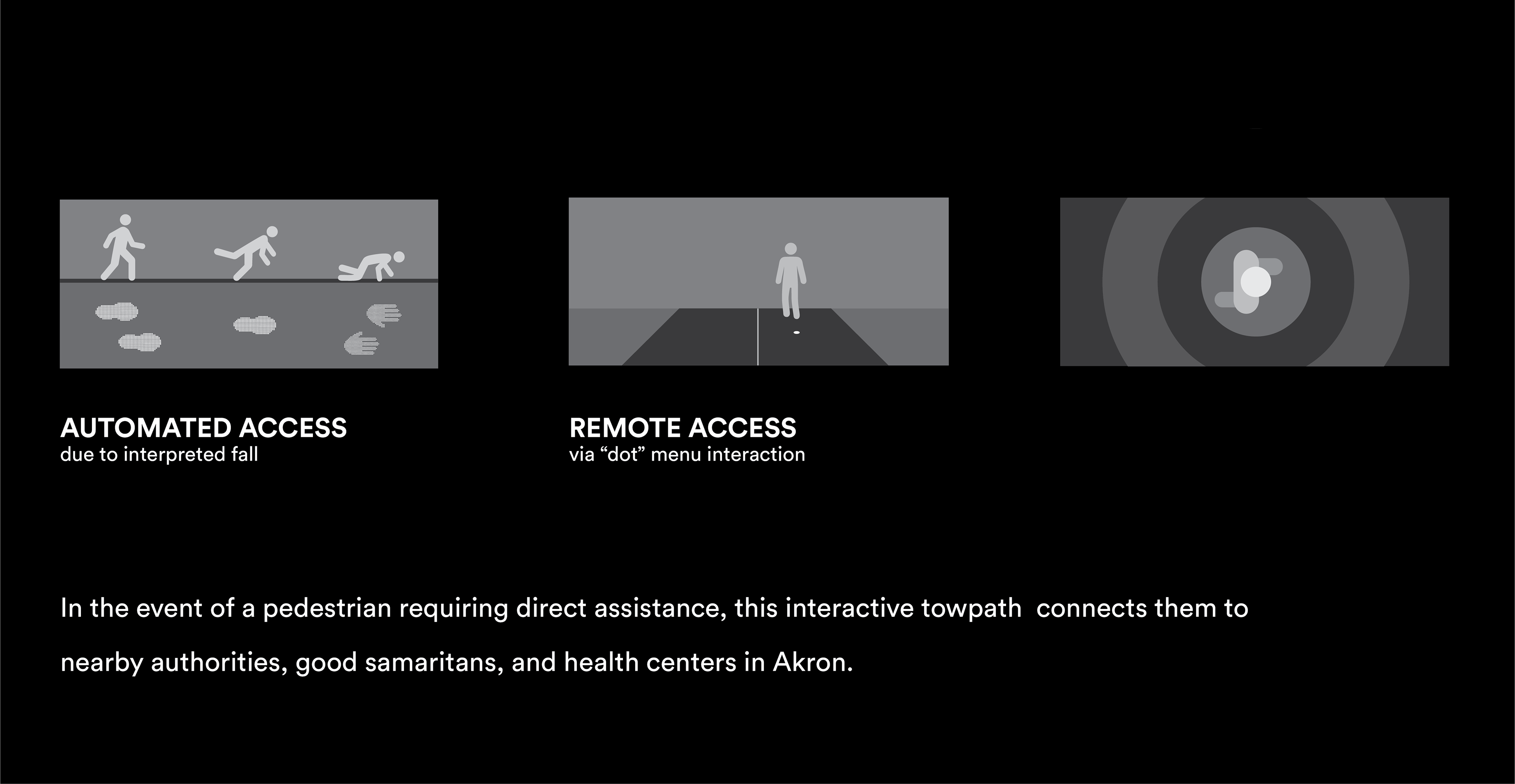 The Beacon is a tiny dot that follows the user as they walk on the Towpath. If Beacon senses a sudden dramatic shift in the balance of weight of a user and then a tumble it activates the assistance interface.
The three main options of the sidewalk in the case of an emergency. 
A map displaying how close an ambulance is to approaching and a calming message to the user.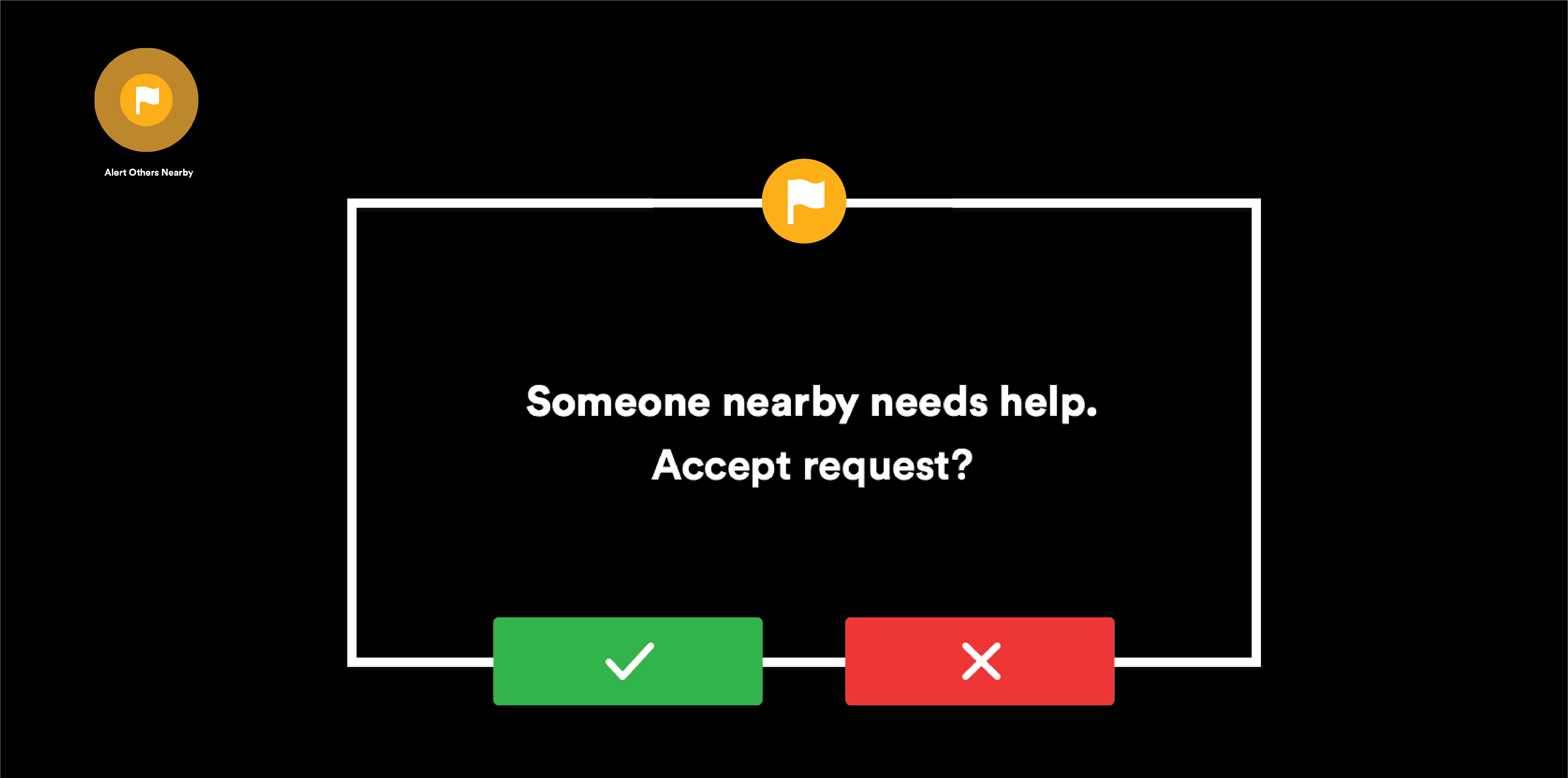 If a user did not want an ambulance to come they could send a request to someone walking nearby alerting that they need help.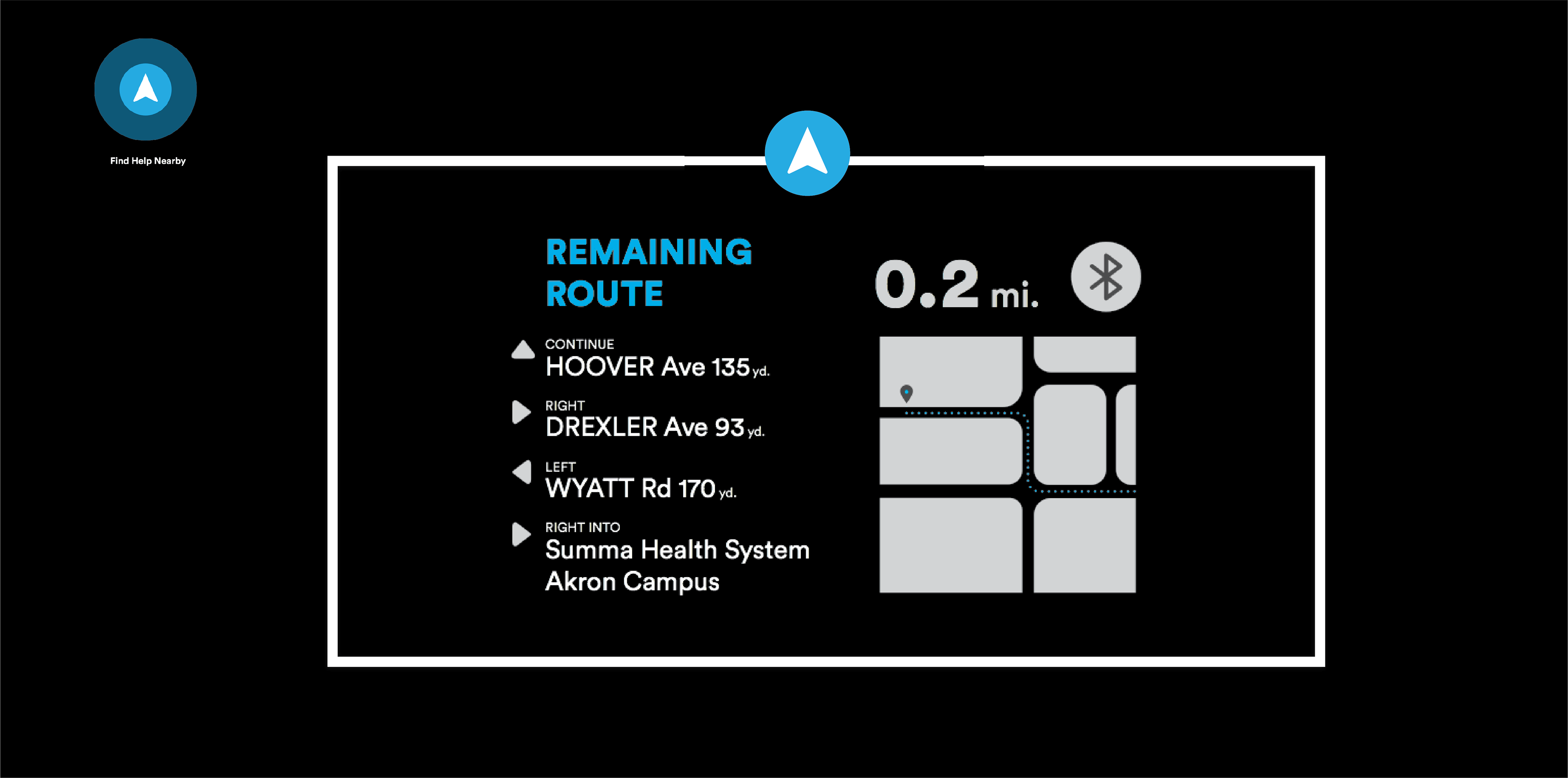 The last option would guide the user to the closest medical center for treatment if they felt they could walk there.